This page was created in August 2019 and is dedicated to Faculty members in LLED who are no longer with us. Their many significant contributions continue to live on within our department and through our memories.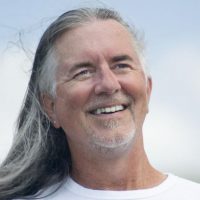 (1953-2019)
RESEARCH AREAS Creativity, Life Writing, Poetic Inquiry, Teaching Literature, Writing
https://lled.educ.ubc.ca/profiles/carl-leggo/
Dr. Carl Leggo
was a much-admired poet and professor in the Department of Language and Literacy Education at the University of British Columbia from 1990-2019. His was also a prolific author, who produced the following books:
Growing Up Perpendicular on the Side of a Hill;
View from My Mother's House;
Come-By-Chance;
Teaching to Wonder: Responding to Poetry in the Secondary Classroom;
Lifewriting as Literary Métissage and an Ethos for Our Times (co-authored with Erika Hasebe-Ludt and Cynthia Chambers);
Being with A/r/tography (co-edited with Stephanie Springgay, Rita L. Irwin, and Peter Gouzouasis);
Creative Expression, Creative Education (co-edited with Robert Kelly);
Poetic Inquiry: Vibrant Voices in the Social Sciences (co-edited with Monica Prendergast and Pauline Sameshima);
Speaking of Teaching (co-authored with Avraham Cohen, Marion Porath, Anthony Clarke, Heesoon Bai, and Karen Meyer);
English in Middle and Secondary Classrooms (co-edited with Kedrick James and Teresa M. Dobson);
A heart of wisdom: Life writing as empathetic inquiry (co-edited with Cynthia Chambers, Erika Hasebe-Ludt, and Anita Sinner); and
Sailing in a Concrete Boat: A Teacher's Journey.
In addition to publishing many books, articles, poems, and stories, Carl was an engaging and inspiring educator in school and university classrooms for over 35 years. He was known among his students and colleagues as a poet-teacher with a passion for poetic knowing and poetic living. No day was complete without reading and writing poetry. Carl had a tremendous and lasting impact on language and literacy education and teacher education across Canadian schools and other institutions (e.g., prisons), and his many contributions to arts-based research, teaching, and artistic performance transformed scholarship at UBC and beyond.