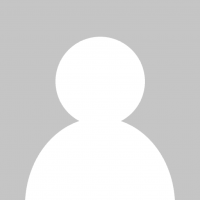 Dr. Ronald Jobe
Professor Emeritus
---
Biography
---
Joe joined the Faculty of Education at the University of British Columbia in 1979 after teaching in the writing program at Edmonton's Northern Alberta Institute of Education (NAIT) and completing a PhD at the University of Alberta. He contributed tirelessly to teacher education in Secondary English and to graduate teaching in Research in English Education as well as Written Composition in the earlier-named English Education and Language Education Departments. Joe also made a continuing contribution to the professional development of English and Language Arts teachers not only in the department's long collaboration with the Richmond schools (The Richmond Writing Project) but also with schools throughout western Canada. He coordinated the English language skills screening service within the Faculty of Education, and served as an elected member of the UBC Senate.
Joe was highly visible on the national and international scene in English Education, where he played active roles in coordinating the activities not only of the Canadian Council of Teachers of English (now CCTELA), but also the UK's National Association of Teachers of English (NATE), and the Australian Association of Teachers of English (AATE). Joe was instrumental in bringing a number of international leaders in English Education to our department both for summer school and for extended study leaves. Joe's many graduate students remember him as a wise and generous mentor, keenly interested in promoting best practices in schools and across the academy. His colleagues will remember him not only for his warm friendship but also his tenacity in upholding academic freedom and integrity of governance at UBC and beyond.
Joe died in extended care in Maple Ridge in the care of his wife Jennifer following a period of declining health, and is also survived by his son Glen, who is well known to many of Joe's fellow retirees and present members of the department.