Maliha Jannat
Monitors budget expenditures, prepares financial transactions, handles expenses, manages procurements, and reconciles department accounts.
Troubleshoots financial system issues and provides financial guidance.
Coordinates student appointments (GRA, GAA, GTA), assists with recruitment, and tracks compliance.
Responds to general inquiries, assists with meeting room bookings, office space allocation, and handles other office operational duties.
Maintains the UBC Directory and Pinnacle.
Processes building access, common area (DLC) access requests, and key requests.
Provides coverage for the Administrative Manager and Head's Assistant as needed.
Megan Wilson
Coordinates Department Head's schedule/calendar; drafts correspondence on behalf of the Department Head.
Assists the Department Head with financial matters, such as claim submission, monitoring of budgets, and reconciliation.
Processes faculty recruitment, appointment and reappointment.
Processes Visiting Scholar, Postdoctoral, Adjunct Professor (Non-Credit), and other ad hoc faculty appointments.
Helps with other faculty HR support for the Department, such as: the faculty merit processes, study leave applications, medical leaves, annual summary of activity reports and faculty retirements.
Provides coverage for the Administrative Assistant and Administrative Manager as needed (answering inquiries, processing financial claims, processing student appointments, etc.)
Alya Zhukova
Advises applicants on admission inquiries; coordinates applications for LLED graduate programs
Provides support to current students: academic progress, course registration, special accommodation and program completion
Interprets University and department policies, provides guidance to students, faculty and staff
Handles students' awards and scholarships
Coordinates orientation and graduation
Effiam Yung
Manages the departmental website
Public relations and promotions
Manages LLED social media channels
Departmental communications
Sara Schermer
Recruitment, marketing and promotional activities for BEd French programs
Key point of contact for prospective and current students interested in French Programs
Student advising French programs in the TEO
Student advising on BEd admission and program requirements
Assessment of applications for the French Programs within BEd and reporting to the TEO French admissions team
Susan Bowers
Oversight of French programs in the Faculty of Education (LLED & TEO) for French pre- and in-service teachers
Marketing and communications for French language education programs
Planning, organizing and delivery professional learning support for pre- and in-service FSL teachers
Development, sourcing, translation and/or updating of French resource material for BEd French course delivery, including library resources
Oversight of French program funding and bursaries for pre-service and in-service French teachers
Ana Susnjara
HR and Financial operations
Course scheduling and staffing
LLED faculty workload assignments
Administrative and staff oversight
Health and safety
Dr. Kristiina Kumpulainen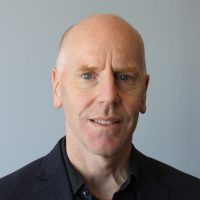 Dr. George Belliveau