Dr. Ron Darvin
Assistant Professor
he / him / his
---
Research and teaching areas:
Decolonizing pedagogies and knowledges
Digital literacies
Identity
Multiliteracy and multimodality
Race and antiracism
Biography
---
Ron Darvin is an Assistant Professor in Transnational Language and Literacy Education Across the Life Course. Prior to joining UBC, he was an Assistant Professor of Applied Linguistics at the English Department of The Chinese University of Hong Kong and a Postdoctoral Fellow at the Faculty of Education of Simon Fraser University.
Drawing on critical theories of race, ethnicity, and social class, Ron's scholarship focuses on digital literacies, identity, and investment in language learning. Committed to advancing decolonial, antiracist and anti-oppressive pedagogies, he is particularly interested in issues of power and inequity confronted by racialized migrants, diasporic communities and students who live in poverty. His work has examined how learners can be positioned online and offline as they negotiate unequally valued linguistic, semiotic, material, cultural and social resources. Recognizing how technologies can reproduce social inequalities and various modes of exclusion, Ron is also interested in how ideologies are embedded in platform design, sociotechnical structures, algorithms and AI, and how critical digital literacies can empower learners to navigate online spaces in more agentive ways.
To disseminate these ideas, Ron has published in peer-reviewed journals like Language Learning and Technology, Annual Review of Applied Linguistics, and Language Teaching. He served as Guest Editor of the 2022 Special Issue of TESOL Quarterly, "Digital Literacies in TESOL: Mapping Out the Terrain and is currently co-editing the Literacy volume of The Encyclopedia of Applied Linguistics (Wiley-Blackwell). He has designed and taught courses such as Digital Literacies: Theory, Research and Practice; Language Learning Technologies: Evaluation, Design and Application; and Social Dimensions of Second Language Acquisition (SLA).
Serving the broader community of education researchers and practitioners, Ron is a member of the Editorial Boards of TESOL Quarterly, Language Awareness and Cambridge Elements: Intercultural Communication. He has conducted numerous workshops on the integration of digital literacies in the language classroom for K-12 in-service teachers from different parts of the world and has organized conferences and community forums to address issues of digital equity.
Projects
---
Language and e-learning: Investigating the digital literacies of Hong Kong youth with unequal access to resources (2021-2022).
Funded by an Early Career Scheme Grant awarded by the Research Grants Council of Hong Kong.
The transnational language and literacy practices of Filipino domestic workers in Hong Kong (2022).
Funded by a Direct Research Grant awarded by the CUHK Arts and Language Panel.
Digital practices, linguistic repertoires, and the navigation of online spaces (2020-2021).
Funded by a Direct Research Grant awarded by the CUHK Arts and Language Panel.
Promoting critical digital literacy to address online disinformation (2020-2021).
Funded by a Teaching Development and Language Enhancement Grant awarded by the CUHK Senate Committee on Teaching and Learning.
Awards & Honours
---
DISSERTATION AWARD, American Association of Applied Linguistics (AAAL), 2020
EMERGING SCHOLAR AWARD, American Educational Research Association (AERA) LSP SIG, 2017
AWARD FOR DISTINGUISHED RESEARCHER (co-recipient), TESOL International Association, 2016
VANIER SCHOLAR, Government of Canada (2014-2017)
Selected Publications
---
Edited Journal Issues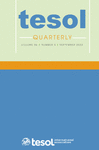 Darvin, R. & Hafner, C. (2022)
Digital literacies in TESOL: Mapping out the terrain [Special Issue]. TESOL Quarterly, 56(3), 1-18.
Journal Articles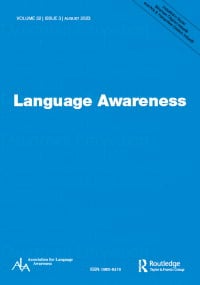 Darvin, R. & Zhang, Y.(2023)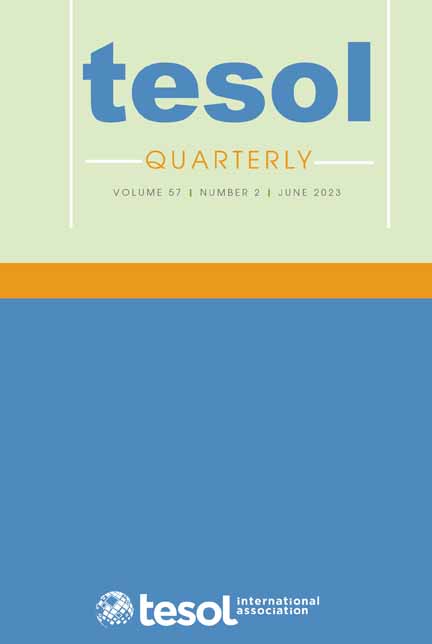 Liu, G. and Darvin, R. (2023)
Darvin, R. (2023)
Sociotechnical structures, materialist semiotics and online language learning.
Language Learning & Technology
. [Special Issue on Semiotics in CALL: Signs, meanings and multimodality in digital spaces.]
https://www.lltjournal.org/item/10125-73502/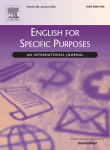 Darvin, R. (2022)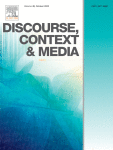 Darvin, R. (2022)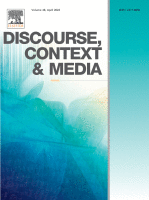 Darvin, R. (2022)
Design, resistance and the performance of identity on TikTok. Discourse, Context & Media, 46, 100591.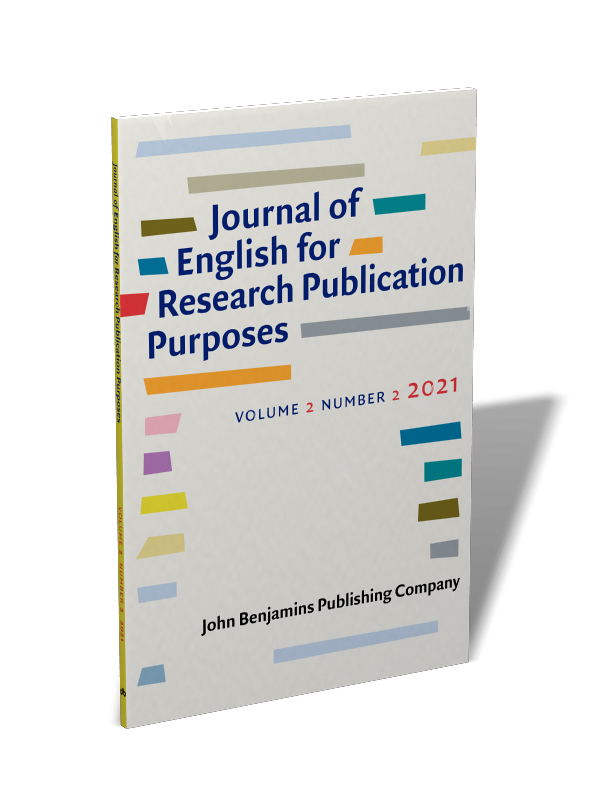 Darvin, R. (2021)
The tools we choose. A critical perspective of technologies that mediate scholarly practices. Journal of English for Research Publication Purposes, 2(1), 81-89.
Darvin, R. & Norton, B. (2021)
Investment and motivation in language learning: What's the difference? Language Teaching (ahead-of-print), 1-12.
Book Chapters
Darvin, R. (2019) L2 motivation and investment. In M. Lamb, K. Csizer, A. Henry, & S. Ryan (eds.). The Palgrave Handbook of Motivation for Language Learning, (p. 245-264). Palgrave Macmillan.
Darvin, R. (2018) Identity research in applied linguistics. In P. De Costa, A. Phakiti, L. Plonsky & S. Starfield (eds.) The Palgrave handbook of applied linguistics research methodology (p. 777-792). London: Palgrave Macmillan.
Darvin, R. (2018) Digital literacy, language learning, and educational policy in British Columbia. In J. Crandall & K. Bailey (eds.). Global perspectives on educational language policies (pp. 181-191). New York: Routledge.
Darvin, R. (2017) Language, ideology, and critical digital literacy. In S. Thorne & S. May (eds.) Language, Education and Technology, Encyclopedia of Language and Education, vol. 9, (p.17-30). Switzerland: Springer.
Darvin, R. (2016) Language and identity in the digital age. In S. Preece (ed.), Routledge Handbook of Language and Identity (p. 523-540). Oxon: Routledge.