Assistant Professor of Teaching
RESEARCH AND TEACHING AREAS
Biography
Kathryn is an applied linguist and former English teacher now working in teacher education. Her scholarship focuses on literacy, equity, and teacher education, particularly how to support K-12 teachers in developing beliefs, knowledge, and practices for teaching disciplinary literacies to multilingual students in the face of structural inequities.
Prior to joining the faculty of education at UBC, Kathryn worked at the Center for Applied Linguistics in Washington, DC and in the Master of Arts in Teaching program at Mount Holyoke College where she co-founded the initial licensure program for teachers of English learners.
She has earned awards from the American Educational Research Association (AERA) and The International Research Foundation for English Language Education (TIRF), in addition to being published in numerous books and journals for teachers, teacher educators, and second language and literacy researchers (e.g., Journal of English for Academic Purposes, TESOL Journal, International Journal of Mathematics Teaching and Learning, and practitioner-oriented journals MATSOL Currents and SPELT Quarterly).
Projects
Understanding Pre-Service Teachers' Practicum Experiences in the Context of COVID-19
Current
Qualitative study of US/Canadian teacher candidates mobilizing their developing knowledge to support multilingual learners online.
Preparing K-12 Teachers to Support English Language Learners in the Content Areas
Current
A longitudinal mixed method study of pre-service teacher development of beliefs and knowledge for teaching English language learners.
Multiliteracies Instruction in the Middle Grades
Completed
Qualitative study of pre-service teacher development for designing and delivering multiliteracies curriculum, instruction, and assessment.
Translingual Literacy Development
Completed
A mixed method study of multilingualism in high schools and the use of multilingual/ multimodal resources to support SLIFE refugee students' disciplinary literacy development.
Analyzing Efforts to Improve Academic Literacy Practice
Completed
A mixed method study of development and impact in a U.S. teacher education program.
Awards
NASFLA Promising Scholar Award (North American Systemic Functional Linguistics Association), 2021
TESOL Ruth Crymes Academies Fellowship, 2020
Phi Kappa Phi Dissertation Fellowship, 2019
AERA Student Vocabulary Research Paper of the Year Award, 2018
International Research Foundation for English Language Education Doctoral Dissertation Grant, 2017
Engage, Connect, Serve, Achieve Grant (UMass Office of Student Affairs), 2014
McCarthy Service Grant (UMass Graduate School), 2014
Selected Publications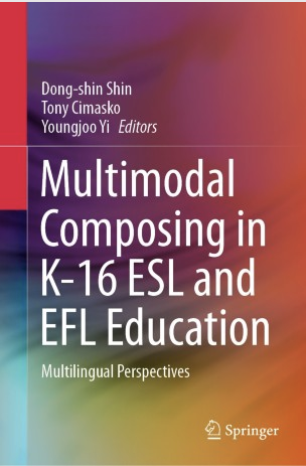 Liaw, M., & Accurso, K. (2021)
Design and opportunity in critical multilingual/multimodal composing pedagogy. In D. Shin, T. Cimasko, & Y. Yi (Eds.), Multimodal writing in teaching and learning contexts: Multilingual perspectives (pp. 89–108). New York: Springer. DOI:
10.1007/978-981-16-0530-7_6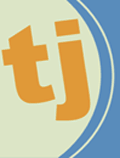 Accurso, K., & Mizell, J. (2020)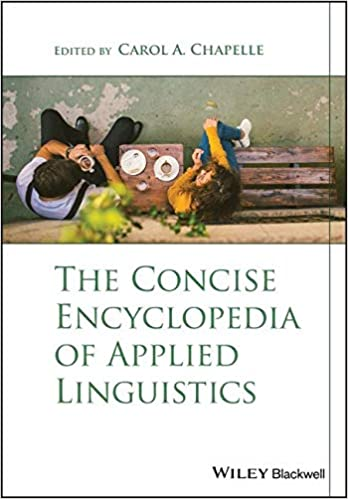 Gebhard, M., & Accurso, K. (2020)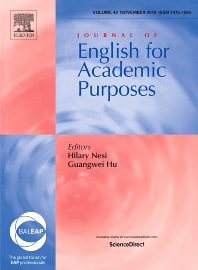 Accurso, K. (2020)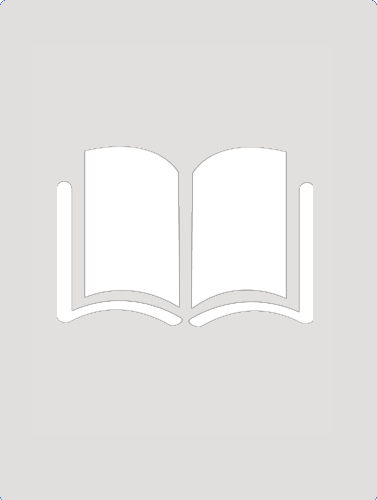 Accurso, K., & Muzeta, B. (2020)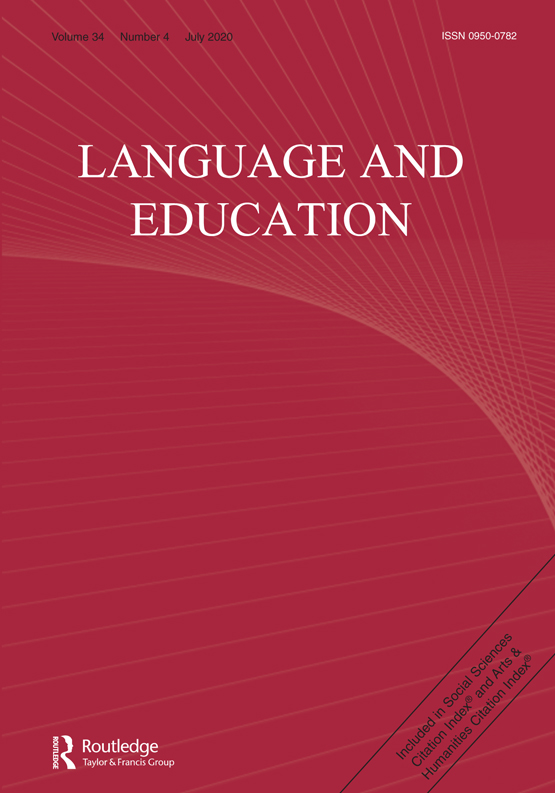 Accurso, K., & Gebhard, M. (2020)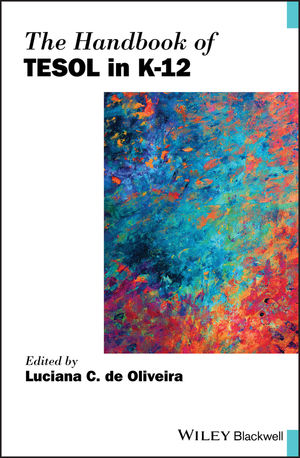 Gebhard, M., Accurso, K., & Chen, I. (2019)
Paradigm shifts in the teaching of grammar in K-12 ESL/EFL contexts: A case for a social-semiotic perspective. In L. C. de Oliveira (Ed.),
Handbook of TESOL in K-12
(pp. 249–263). Hoboken, NJ: Wiley.
https://doi.org/10.1002/9781119421702.ch16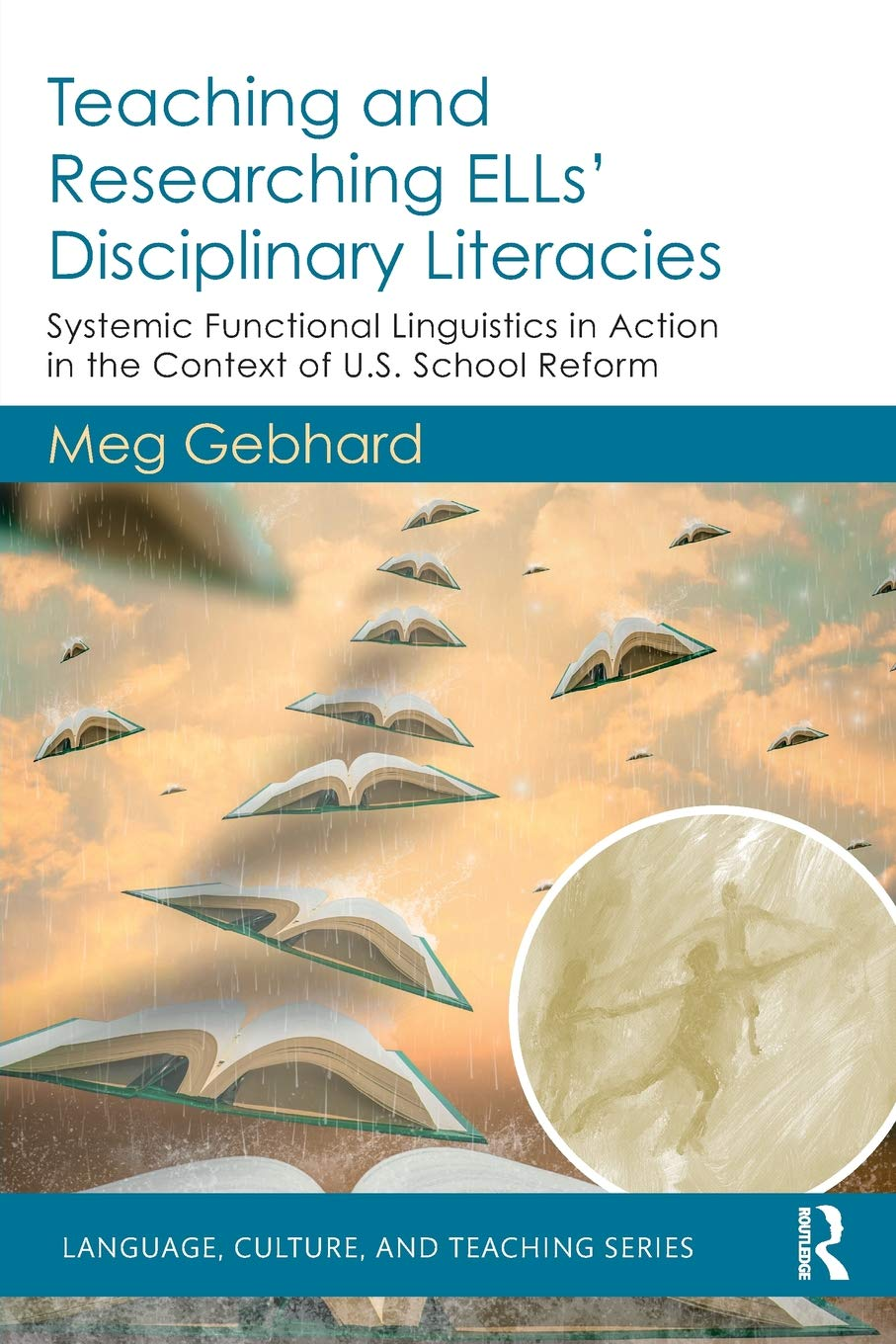 Gebhard, M., Accurso, K., & Harris, G. (2019)
Putting it all together: SFL in action
. In M. Gebhard,
Teaching and researching ELLs' disciplinary literacies: Systemic functional linguistics in action in the context of U.S. school reform
(pp. 239–271). New York: Routledge. DOI: 10.4324/9781315108391-9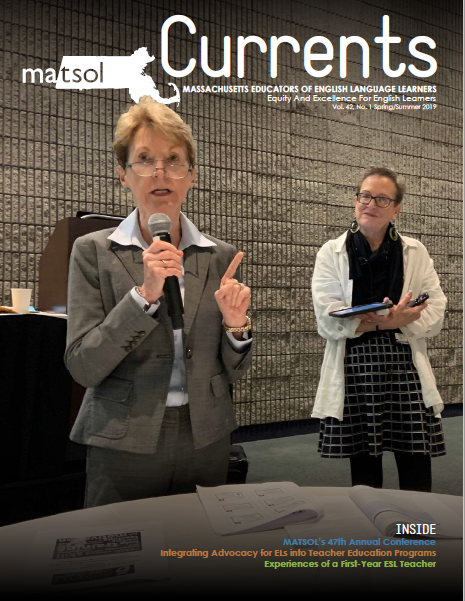 Accurso, K., Lopez Rodriguez, S., & Lopez, A. (2019)
Challenging deficit perspectives of multilingual learners in everyday talk. MATSOL Currents, 42(1), 39–42.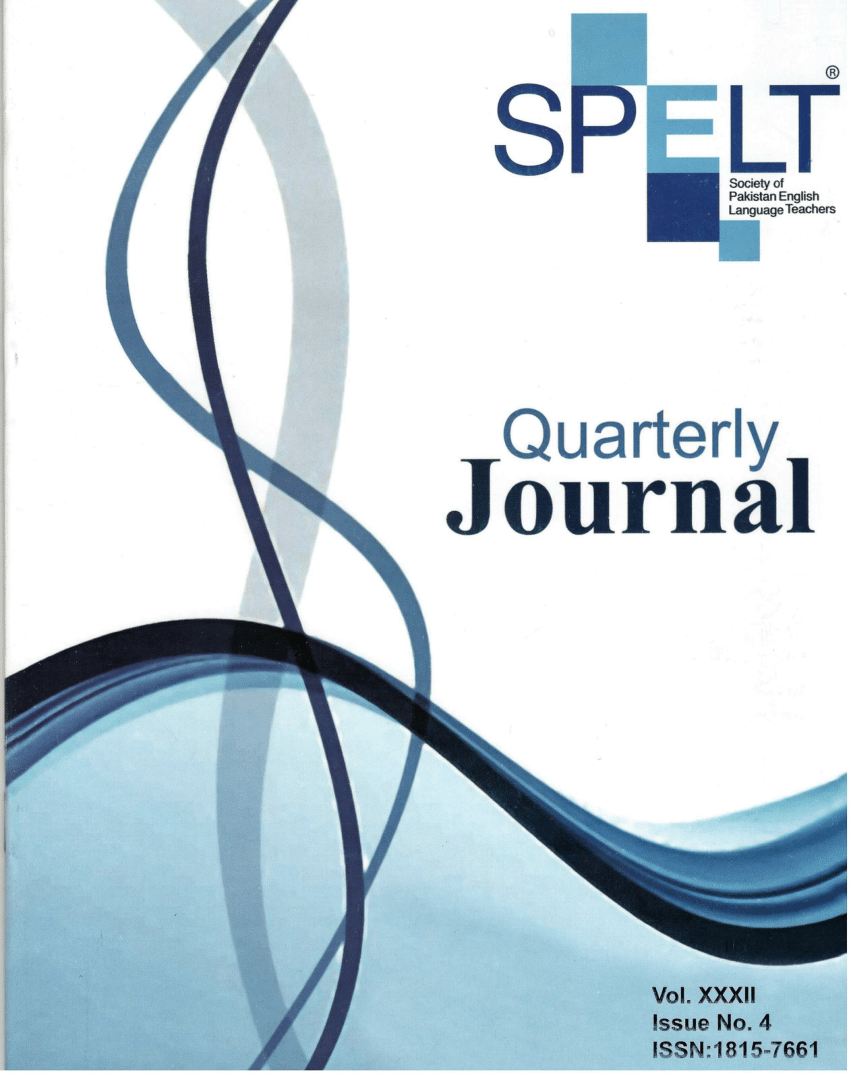 Accurso, K., Muzeta, B., & Pérez Battles, S. (2019)
Muzeta, B., Accurso, K., & Liaw, M. (2018)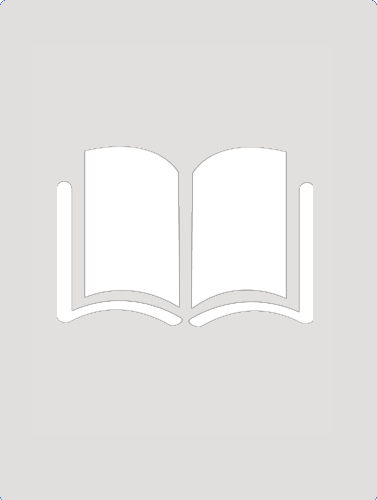 Accurso, K., Gebhard, M., & Purington, S. (2017)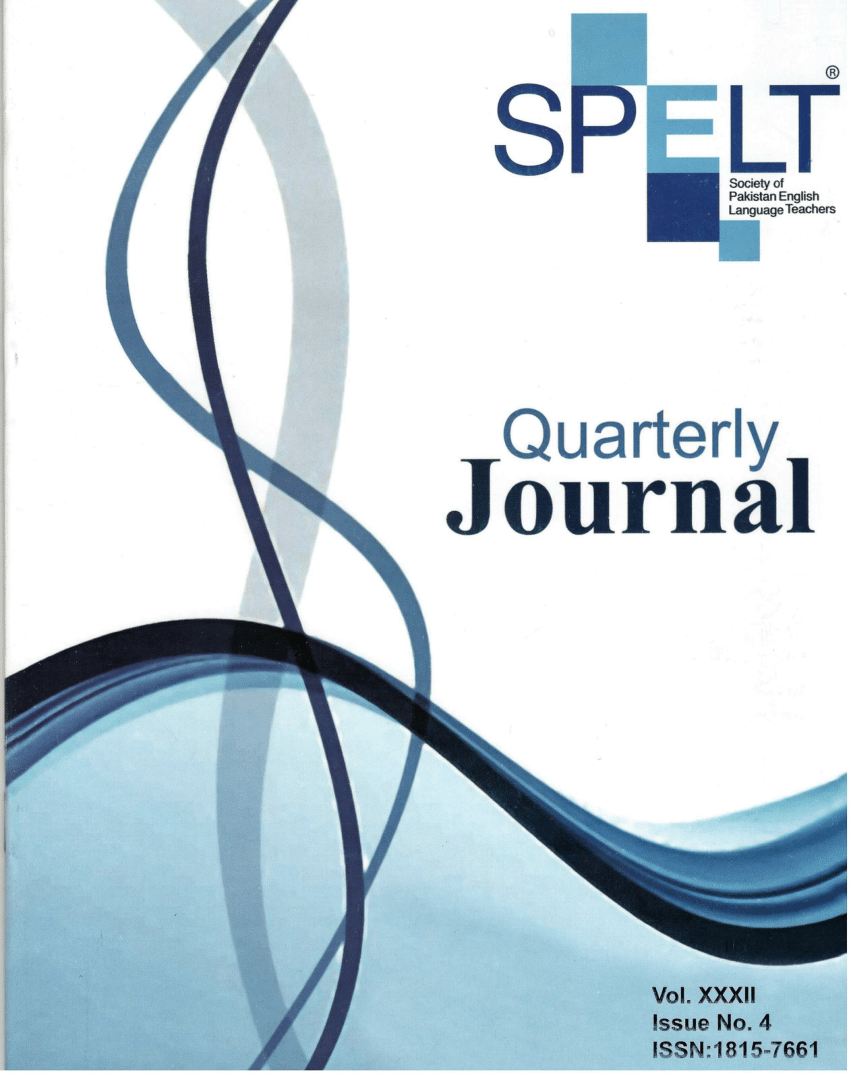 Accurso, K. (2017)
Exploiting the language of science: Teaching informational texts across grade levels. SPELT Quarterly Journal, 32(4), 2–16.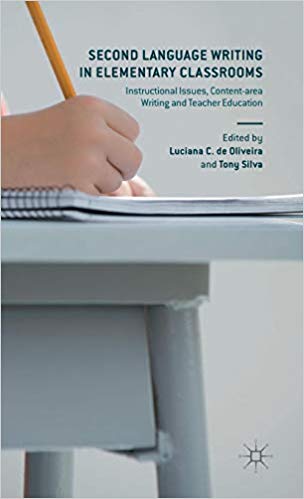 Accurso, K., Gebhard, M. & Selden, C. (2016)
Supporting L2 elementary science writing with SFL in an age of school reform. In L. C. de Oliveira & T. Silva (Eds.),
Second language writing in elementary classrooms: Instructional issues, content-area writing and teacher education
(pp. 126–150). New York: Palgrave Macmillan. DOI:
https://doi.org/10.1057/9781137530981_8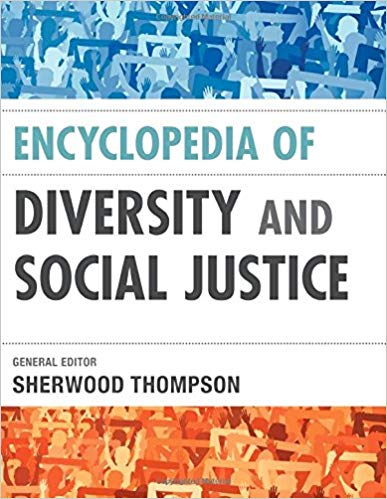 Accurso, K. (2015)