Biography
Born in Hilo and raised in a sugar plantation town, Pahala, in Kaʻū, I was exposed to an array of languages and cultures from a young age. I continued learning about my Hawaiian language and culture formally at Kamehameha Schools on Kapālama campus in Honolulu. Upon graduation, I attended the University of Arizona, where I received a BA in Linguistics, MA in Native American Linguistics and a PhD in Language, Reading and Culture. While I resided in Tucson, I was the Program Coordinator of the American Indian Language Development Institute (AILDI). It was this program that reignited passion back into my culture and inspired my dissertation research on Indigenous language revitalization and technology. I then moved back to Hawaiʻi, where I was a Visiting Assistant Professor in Ka Haka ʻUla O Keʻelikōlani College of Hawaiian Language at the University of Hawaiʻi in Hilo. There I taught linguistics courses: Introduction to Linguistics and Indigenous Languages of the United States.
My research explores what types of technology initiatives (low-, mid-, or high) Indigenous language communities are using to revitalize, maintain, and promote their language.
UBC Reports July 4, 2012 – Hula Power http://www.publicaffairs.ubc.ca/2012/07/04/hula-power/
Selected Publications
Galla, C.K. & Holmes, Amanda. (2020).
Indigenous Thinkers: Decolonizing and Transforming the Academy through Indigenous Relationality. In Cote-Meek, S. & Moeke-Pickering, T. (Eds.), Decolonizing and Indigenzing Education in Canada (pp. 51-71). Toronto: Canadian Scholars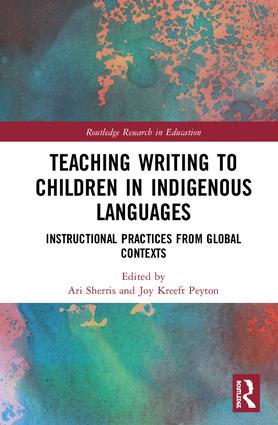 Galla, C.K. & Wilson, W.H. (2019).
Early and emergent literacy practices as a foundation to Hawaiian language medium education. In Sherris, A. & Peyton, J.K. (Eds.), Teaching Writing to Children in Indigenous Languages: Instructional practices from global contexts (pp. 25-43). NY/London: Routledge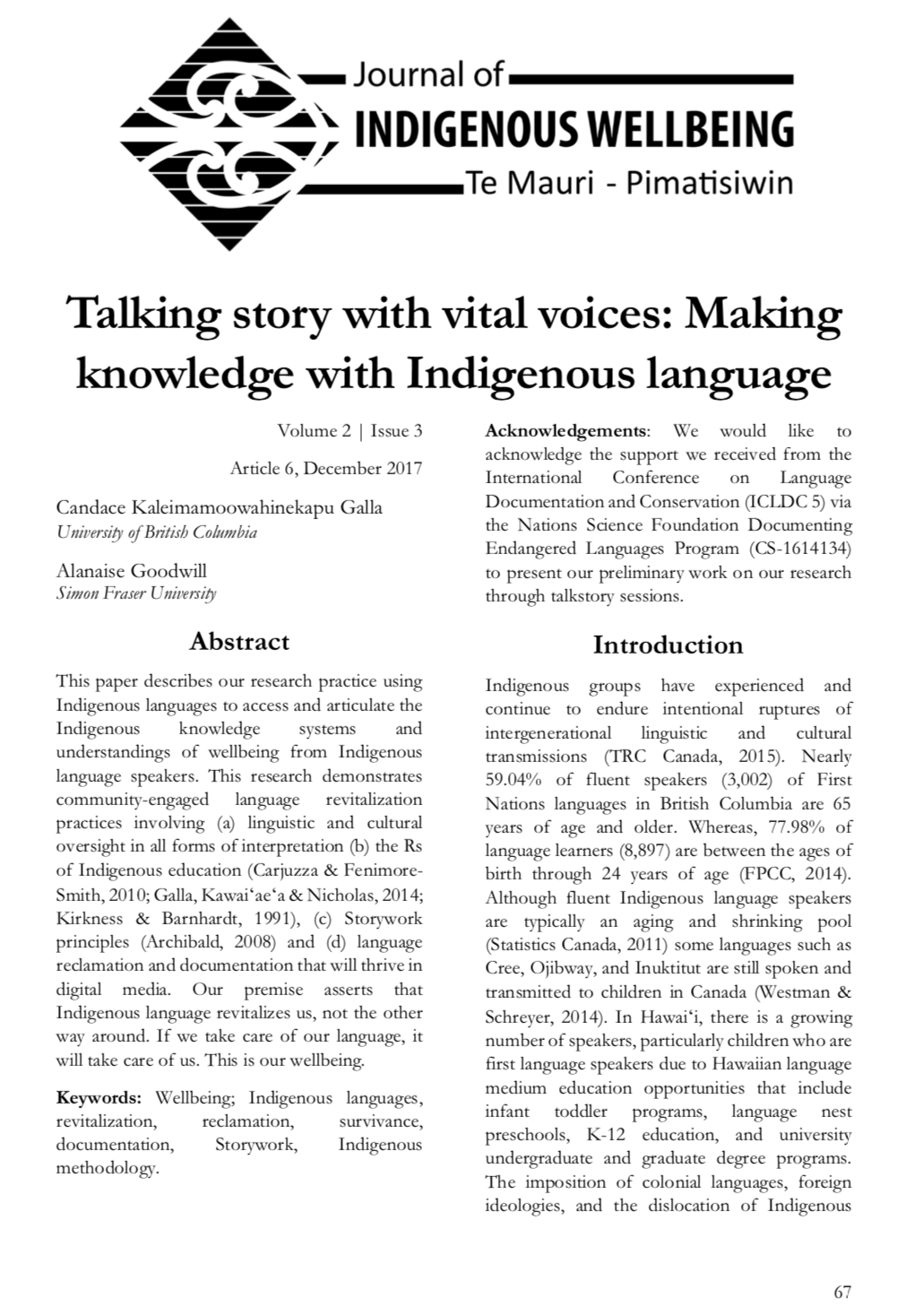 Galla, CK. & Goodwill, A. (2017).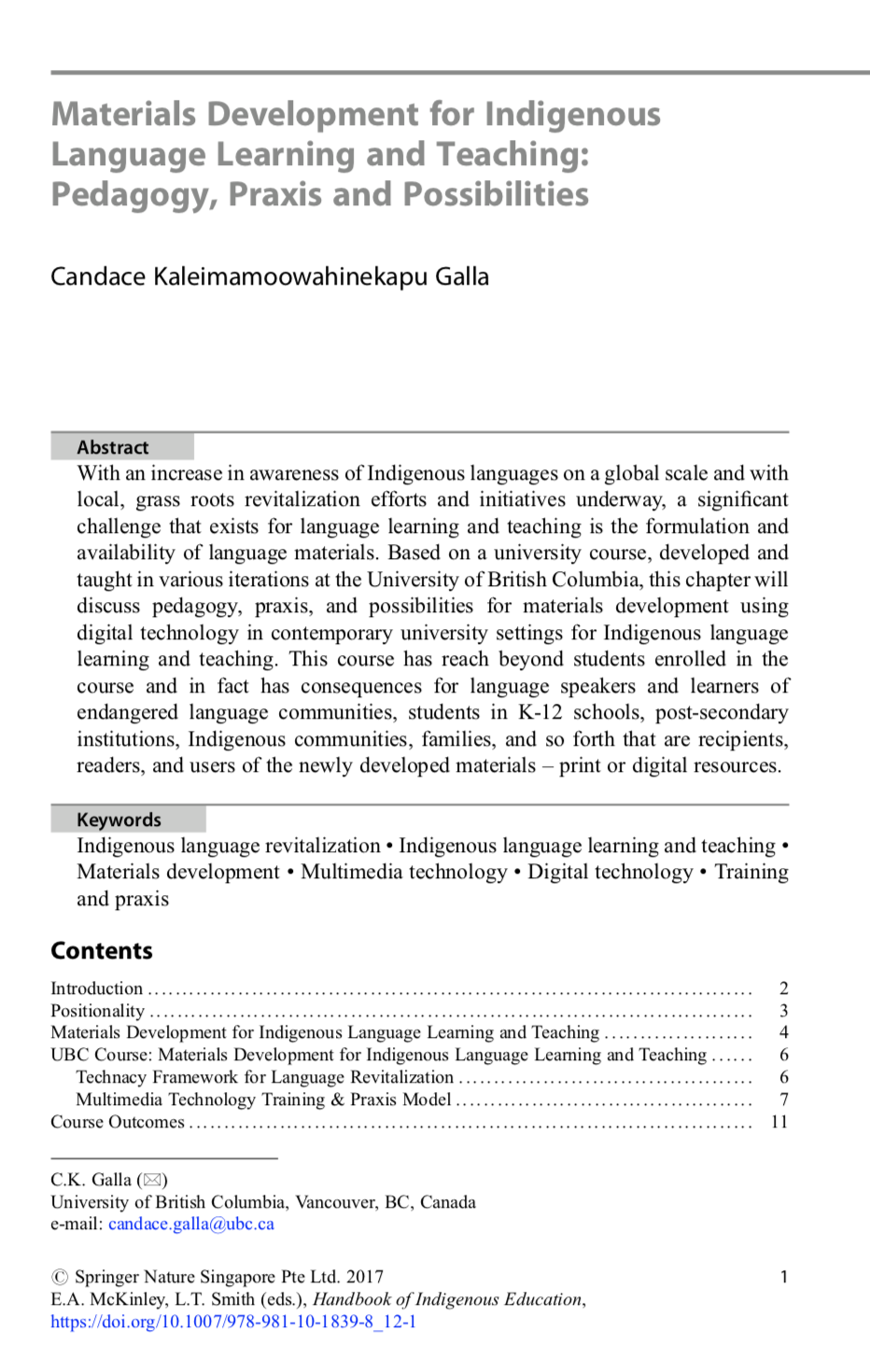 Galla, C.K. (2017).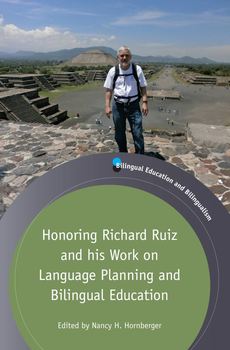 Wyman, L., Galla, C.K., & Jimenez-Quispe, L. (2016).
Indigenous youth language resources, educational sovereignty, and praxis: Connecting a new body of language planning research to the work of Richard Ruiz. In N. Hornberger (Ed.), Honoring Richard Ruiz and his work on language planning and bilingual education (pp. 395–429). Bristol: Multilingual Matters.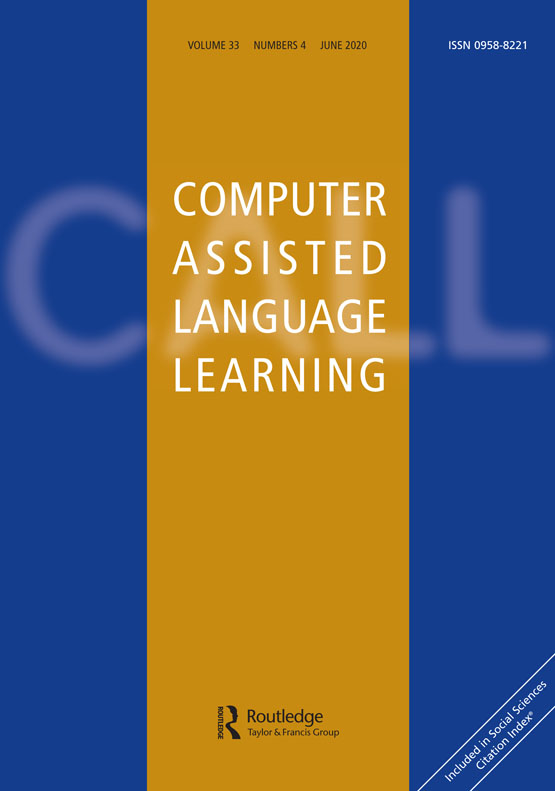 Galla, C.K. (2016).
Indigenous language revitalization, promotion, and education: Function of digital technology. Computer Assisted Language Learning, doi: 10.1080/09588221.2016.1166137
Galla, C.K., Galla, L., Keawe, D., Kimura, L. (2015).
Perpetuating hula: Globalization and the traditional art. Pacific Arts, 14(1–2), 129–140.